Extracts from "The Living Room: A Memoir"


---
17
The next framed item, to the left of the Cummings self-portrait, is an original signed ink drawing (seventeen and a quarter by eleven and a half inches) by Art Young, a prominent cartoonist in the early twentieth century, who first came to my attention in 1958 when I was reading through all the issues of The Masses and The Liberator in connection with my work on Floyd Dell. Young contributed numerous cartoons to both magazines, expressing his (and the magazines') radical views with sarcastic humor, and I was delighted with them. One of my favorites among the books in my Boni & Liveright collection is Young's Trees at Night (1927), which brings together a series of his drawings that depict trees in animal and human shapes (most of which originally appeared in The Saturday Evening Post). The next year Horace Liveright brought out Young's appealing autobiography, On My Way.
Over the years, I picked up various other publications of his, such as his 1904 portfolio of five so-called "gravuretype" reproductions, entitled The Arthur Young Cartoons and published by the "Patriotic Art Co." I was therefore pleased to discover about 1990 that the Argosy Book Store on 59th Street had material from Young's estate, and I bought not only the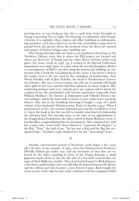 drawing now on my bookcase but also a 1928 letter from Liveright to Young concerning
Trees at Night.
The drawing, in conformity with Young's criticism of a capitalist ethos, depicts tall office buildings as dehumanizing machines: each has a big lever on the side controlling a large door at ground level; the picture shows the moment when the doors are opened and masses of human beings come tumbling out.
This Young drawing takes me back to my graduate-school days at the Newberry Library, since that is where the Dell papers are located and where my discovery of Young and the other Masses-Liberator artists took place. For many weeks in 1958–59, I worked in the Special Collections department on a daily basis, at a time when the novelist Josephine Herbst (a contemporary of Dell's) was also using the manuscript holdings in connection with a book she was planning on the 1920s. I was given a desk in the stacks, next to the one used by the cataloguer of manuscripts, Amy Wood Nyholm (wife of Jens Nyholm, the head of Northwestern University Library). She was a sweet woman, but with an occasional wild laugh and a glint in her eyes, and she had firm opinions on many subjects. Her mothering instincts took over, and she gave me copious advice about the conduct of my life, interlarded with favorite quotations (especially from William Sheldon's The Varieties of Temperament and Vilfredo Pareto's fascist writings), which she had ready to hand on note cards in her top desk-drawer. One day in my bookshop browsing I bought a copy of a small volume of her husband's Danish poetry, Portal til Amerika (1953). When I mentioned it to her, she seemed surprised and said she would love to see it. I gave the book to her but was left to wonder what kind of relationship she and Jens had. Two decades later, at the time of my appointment to the Guggenheim Foundation, she (then retired in Santa Barbara) wrote to Gordon Ray, congratulating him on choosing me. She compared me with her cousin, who "went forth" from Oxford to "represent the Empire" to the Raj. "Now," she said of me, "he has met a Raj and the Raj has recognized him." Gordon's reply thanked her for her "interesting" letter.
Extracts from "The Living Room: A Memoir"


---