| | | | |
| --- | --- | --- | --- |
| | | V.  | |
| | | | |
| --- | --- | --- | --- |
| | | VII.  | |
| | | | |
| --- | --- | --- | --- |
| | | X.  | |
| | | | |
| --- | --- | --- | --- |
| |   |   | SUMMER COURSE IN MEDICINE, |
Catalogue of the University of Virginia


---
SUMMER
COURSE IN MEDICINE,
UNIVERSITY OF VIRGINIA.
DURING THE VACATION, a private course of instruction,
embracing Anatomy, Obstetrics, and Medical
Jurisprudence, will be given by
Prof. JAMES F. HARRISON, M. D.
An excellent opportunity of acquiring familiarity with
these subjects will be afforded to Medical students, to Law
students (who desire to study Medical Jurisprudence), and
to candidates for positions as surgeons in the public service.
Charges: $40 for the course; $30 for two subjects; $20
for one subject.
Good board, at moderate rates, can be obtained near the
University.
☞ Term commences 10th July and ends 25th September.
---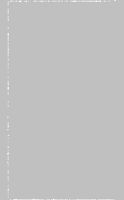 Catalogue of the University of Virginia


---