| | | | |
| --- | --- | --- | --- |
| | | V.  | |
| | | | |
| --- | --- | --- | --- |
| | | VII.  | |
| | | | |
| --- | --- | --- | --- |
| | | X.  | |
| | | | |
| --- | --- | --- | --- |
| | |   | |
Catalogue of the University of Virginia


---
---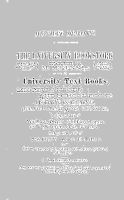 ADVERTISING DEPARTMENT.
THE UNIVERSITY BOOKSTORE.
1st House above
R. R., U. of Va.,
Office Adams' Ex.
Company,
ESTABLISHED 1825,
M. M'KENNIE.
Ticket Office
C. and O. R. R.
Office University
Magazine.
University Text Books,
MISOELLANEOUS
AND SCHOOL BOOKS.
DISSECTING INSTRUMENTS,
COMMERCIAL BLANK BOOKS, NOTE BOOKS;
A great variety of
Writing Paper and Envelopes,
GOLD AND STEEL PENS, CUTLERY,
And general stock of
FANCY ARTICLES.
Orders for country merchants and teachers promptly
attended to.
A liberal discount to dealers.
Any new works which are not on hand will be promptly
procured by mail or express.
---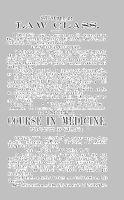 SUMMER
LAW CLASS.
I PROPOSE to give a course of Law Instruction during
the ensuing Summer, beginning MONDAY, 17th July, and
continuing two months, embracing
FIFTY-FOUR LECTURES.
Whilst the course, it is hoped, will be especially profitable
to those who design to attend this or some other Law
School the next session, it is expected to present no inconsiderable
advantages also to persons who must continue their
studies privately.
The only text-book will be Blackstone's Commentaries,
but the Virginia Code of 1860 will be needed for reference.
Should it be desired by a sufficient number to warrant
the increased labor, I will also give three lectures a week
during the same period to a more advanced class.
The tuition fee for the regular class will be $40, and for
the advanced class $30, payable upon entering.
Applications may be made to me. Post-office, University
of Virginia.
March, 1871.
JOHN B. MINOR,
Professor Com. and Stat. Law.
SUMMER
COURSE IN MEDICINE,
UNIVERSITY OF VIRGINIA.
DURING THE VACATION, a private course of instruction,
embracing Anatomy, Obstetrics, and Medical
Jurisprudence, will be given by
Prof. JAMES F. HARRISON, M. D.
An excellent opportunity of acquiring familiarity with
these subjects will be afforded to Medical students, to Law
students (who desire to study Medical Jurisprudence), and
to candidates for positions as surgeons in the public service.
Charges: $40 for the course; $30 for two subjects; $20
for one subject.
Good board, at moderate rates, can be obtained near the
University.
☞ Term commences 10th July and ends 25th September.
---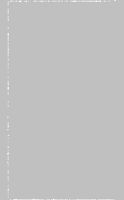 Catalogue of the University of Virginia


---