LETTER LXIII. MAJOR DOWNING ADVISES MR. RITCHIE TO KEEP COOL, AND NOT FIGHT SO HARD AGAINST THE WHIG ADMINISTRATION. My thirty years out of the Senate


---
63. LETTER LXIII.
MAJOR DOWNING ADVISES MR. RITCHIE TO KEEP COOL, AND NOT FIGHT
SO HARD AGAINST THE WHIG ADMINISTRATION.
Mason and Dixon's Side of Salt River,
Aug. 11, 1849.
My Dear Mr. Ritchie:—You don't know how glad I be to
see how you have spunked up since my last letter to you.
You are raly giving it to the "corrupt and imbecile Administration"
pell-mell. I should think every "dolt," and every
"butcher," and every "Nero" among 'em must have a bung'd
eye by this time. You do give it to 'em, right and left, about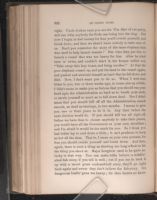 right. Uncle Joshua says you are the
Tom Hyer
of our party,
and can whip anybody the Feds can bring into the ring. But
now I begin to feel uneasy for fear you'll overdo yourself, and
break down, and then we shan't have nobody to take care of
us. Don't you remember the story of the tame elephant that
was used to help launch vessels? One time they put him to
launch a vessel that was too heavy for him. After he tried
once or twice, and couldn't start it, the keeper called out,
"Take away this lazy beast, and bring another." At that the
poor elephant roused up, and put his head to the vessel again,
and pushed and strained himself so hard that he fell down and
died. Now, I don't want you to do so. When I writ that
letter to you, two or three weeks ago, to rouse you up a little,
I didn't mean to make you so furious that you should run your
head agin the Administration so hard as to break your neck,
or strain yourself so much as to fall down dead. Nor I didn't
mean that you should kill off all the Administration, smack
smooth, as dead as herrings, in two months. I meant to give
you two or three years to do it in. Any time before the
next election would do. If you should kill 'em all right off,
before we have time to choose anybody to take their places,
you would have all the Government on your own shoulders;
and I'm afraid it would be too much for you. So I think you
had better try to cool down a little; it an't prudence to keep
so hot all the time. That is, I mean on your own account, for
fear you should overdo yourself and break down. And then,
again, there is such a thing as drawing too long a bow to hit
the thing you shoot at. Major Longbow used to be quite unlucky
in that way. You can make folks believe a middlin'-sized
fish story, if you tell it well; but if you try to back it
up with a tarnel great cock-and-bull story, they'll go right
back again and swear they don't believe the fish-story. It's
dangerous loadin' guns too heavy; for then there's no knowing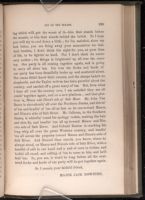 which will get the worst of it—him that stands before
the muzzle, or him that stands behind the britch. So I hope
you will try to cool down a little; for I'm satisfied, since my
last letter, you are firing away your ammunition too fast.
And, besides, I don't think it's right for you, at your time
of life, to be fightin' so hard. Nor I don't think its necessary
nuther; for things is brightenin' up all over the country.
Our party is all coming together again, and is going
to carry all afore 'em. It's true the flocks and herds of
our party has been dreadfully broke up and scattered about.
The oxens didn't know their owners, and the sheeps hadn't no
shepherds, and the Taylor wolves has been prowlin' about the
country, and carried off a great many of 'em. But, from what
I hear all over the country now, I am satisfied they are all
comin' together again, and on a new platform; and that platform
is,
Mason and Dixon's side of Salt River.
Mr. John Van
Buren is shoo-shooin' all over the Northern States, and drivin'
of 'em and headin' of 'em all as fast as he can toward Mason
and Dixon's side of Salt River. Mr. Calhoun, in the Southern
States, is whistlin' round his springy rattan, making the hair
and skin fly, and headin' 'em all up toward Mason and Dixon's
side of Salt River. And Colonel Benton is cracking his
long whip all over the great Western country, and headin'
'em all across the prayries toward Mason and Dixon's side of
Salt River. And Gineral Cass stands, you know, where he
always stood, on Mason and Dixon's side of Salt River, with a
handful of salt in one hand and a nub of corn in t'other, and
lookin' all round, and calling of 'em to come to him and he'll
feed 'em. So, you see, it won't be long before all the scattered
flocks and herds of our party will be got together again.
So I remain your faithful friend,
MAJOR JACK DOWNING.
LETTER LXIII. MAJOR DOWNING ADVISES MR. RITCHIE TO KEEP COOL, AND NOT FIGHT SO HARD AGAINST THE WHIG ADMINISTRATION. My thirty years out of the Senate


---