---
John Clay
John Clay was baptised at St. Werburgh's, Derby, on 14 February 1713. (Derbyshire Record Office, D. 1145 [p]). His father, William, was a maltster according to Clay's own apprenticeship indentures, but was also at some time Post Master in Derby.[11] There was a large family of Clays in Derby; another John, apparently the stationer's uncle, was described as a maltster and innkeeper in various records from the middle of the century.[12] He, presumably, was William's successor in that part of his trade. William was certainly a man of wealth and property by provincial standards; when his son was apprenticed to John Smith, a Daventry bookseller, on 8 November 1729, he was able to pay the very substantial premium of £50.[13]
Why a Daventry stationer was chosen we do not know; certainly there were stationers in Derby by that time,[14] and we may suspect, but cannot prove, a family connection between the Clays and the Smiths. Little is known of John Smith's earlier history,[15] but one Obediah Smith was a bookseller in Daventry from about 1680, and was still there in 1704 (Plomer, p. 275). Obediah Smith has been made Free of the Stationers' Company of London in 1674,[16] and it is possible that Clay's master was Obediah's son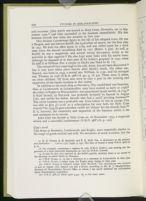 and successor. John Smith was buried at Holy Cross, Daventry, on 10 September 1742,
[17]
and Clay succeeded to the business immediately. His first business records date from late autumn in that year.
Clay became a prominent figure in the life of his adopted town. He was a Burgess, and was elected Bailiff, the equivalent of mayor, for the first time in 1751. He held the office again in 1763, and was called upon for a third time when the elected incumbent died in 1771 (Baker, I, 322). As well as Bailiff, he was a magistrate, and several extant documents testify to his activities in that capacity.[18] He also kept some links with his native town, although he disposed of at least part of his father's property in 1741, when he sold it to William Fox, a cooper in Derby (see Deed in fn. 11).
The record of Clay's marriage to his wife, Anne, has not been discovered,[19] but it may have taken place shortly after Smith's death. His eldest son, Samuel, was born in 1744, a second son, William, in 1750, and his youngest son, Thomas, in 1758 (N.R.O. 96P/18, pp. 9, 18, 32). There were, it seems, no other children. All three sons were to play a part in the running and expansion of the family business in due course.
In addition to the main shop at Daventry, Clay established two branches. One, at Lutterworth in Leicestershire, may have existed as early as 1758;[20] the other, at Rugby in Warwickshire, was operational much earlier, in 1744.[21] A third branch, in Warwick, was probably initiated by Samuel in August 1770, and unlike his father, Samuel also had a small printing business.[22a] The whole business was a profitable one. Even before he was in charge, Clay was able to give £1.1s.od. to a subscription for new bells for Holy Cross church. In 1743, he gave a further 10s.6d.for 'chimes' for the church clock.[22b] It is, however, the continuity and expansion of the business which is the real testimony to its success.
John Clay was buried at Holy Cross on 18 November 1775, a respected citizen and a successful businessman (N.R.O. 96P/18, p. 122).



---