---
COMMENTARY AND CONCLUSION
The first two items in the tabular presentation are the only "remainders" from the period of Andrea Asolano who conducted the affairs of the Aldus establishment from 1515 to 1529. They like the following items (nos. 3-5) were apparently sold out between the years 1586 and 1589. Six items (nos. 6-11) belong to the late period of Paolo Manuzio. The rest (nos. 12-76) are the products of the younger Aldo Manuzio or his manager Manassi.
In the tabular presentation the number of items, listed by year in Renouard, is added in parentheses after the years 1563 to 1589, to provide comparative information on sales versus production. Thus, we find that of 185 publications listed by Renouard for the period 1563-1574[6] all but six had been sold out by 1586. Quite obviously the picture is less favorable as we approach the date of 1586.
Of 64 items listed in the 1586 sales catalogue, thirteen (nos. 1-5, 8, 10, 23, 25, 36, 43, 51, and 60), or roughly one-fifth were not relisted in the catalogue of 1589, and therefore were probably sold. However, two of these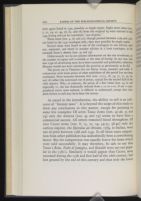 were again listed in 1592, possibly as single copies. Eight more items (nos. 7, 12, 24, 27, 49, 58, 63, and 76) from the original 64 were omitted in the 1592 listing and can be considered "out-of-print."
Three items (nos. 9, 16, and 20), though printed between 1569 and 1578, are listed in the 1592 catalogue only; they may possibly be single copies.
Several items were listed in one of the catalogues in one edition, sold out, reprinted, and listed in another edition in a later catalogue, as for example Tasso's Aminta (nos. 43 and 74).
Unfortunately we do not possess information on the size of editions, or the number of copies still available at the time of listing. In any case, this new type of advertising must have been successful and profitable; otherwise Manassi would not have continued the practice as persistently as he did.
The prices are in Venetian lire (or librae, livres, pounds) and soldi. A comparison with book prices of other publishers of the period has not been attempted. Price increases between lists (nos. 12-15, 18, 34, 37, 57, 59, 64, and 76) reflect the continued rise of prices, typical for the second half of the 16th century. Why, in contrast, the prices of a few items (nos. 24, 61 and especially 71, the last drastically reduced from 1.10 to 0.10, if not a typographical error) were reduced, is difficult to understand, except that complete failure to sell may have been the reason.
As stated in the introduction, the ability to sell is an indicator of "literary taste". It is beyond the scope of this study to draw any conclusions in this matter, except for pointing to some few examples: Of seven Tasso items (nos. 42-46, 53 and 74) only the Aminta (nos. 43 and 74) seems to have been a commercial success. All others remained listed throughout. Of nine Cicero items (nos. 8, 13, 22, 29, 34-35, 38-40) only the earliest imprint, the Epistolae ad Atticum, 1569, in Italian, went out of print between 1586 and 1592. In all these cases competition from other publishers has undoubtedly been a contributing factor. But the competition was equally heavy for items which were sold successfully. It may therefore, be safe to say that Tasso's Rime, Padre di famiglia, and Rinaldo were not too popular in the 1580's. Similarly it would appear that Cicero, most esteemed during the 15th and first half of the 16th century, had lost ground by the end of this century and that only the lower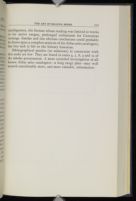 intelligentsia, the literate whose reading was limited to works in his native tongue, prolonged enthusiasm for Ciceronian writings. Similar and less obvious conclusions could probably be drawn upon a complete analysis of the Aldus sales catalogues; but this task is left to the literary historian.
Bibliographical puzzles (or solutions) in connection with this study are few. They are found in notes 4, 5, 8, 9 and 12 of the tabular presentation. A more extended investigation of all known Aldus sales catalogues—a long range plan—may well unearth considerably more, and more valuable, information.



---