| | | | |
| --- | --- | --- | --- |
| |   |   | THE SECRET SERVICE, The Field, The Dungeon and The Escape. |
The innocents abroad, or, The new Pilgrim's progress


---
THE SECRET SERVICE,
The Field, The Dungeon and The Escape.
By ALBERT D. RICHARDSON, (Tribune Correspondent.)
The above work embraces the entire narrative of
Mr. RICHARDSON'S Unparalled Experience for Four Years.
I. Traveling through the South in the secret service of the Tribune at the outbreak of the War.
II. With our armies and fleets both East and West, during the first two years of the Rebellion.
III. His thrilling capture while running the batteries on the Mississippi River at Vicksburg, where
more than half his companions were either killed or wounded.
IV. His confinement for twenty months in seven different Rebel Prisons.
V. His escape and almost Miraculous Journey by night, of nearly 400 miles, aided by Negroes and
Union Mountaineers of North Carolina and Tennessee through the enemy's country to our lines.
it abounds in stirring events never before given to the public, and contains minute details of
the escape, which have not yet appeared, including a description of DAN ELLIS, the famous Union
Pilot, and the "UNKNOWN GUIDE," in the person of a Young Lady, who piloted Mr.
Richardson and his comrades by night out of a Rebel ambush.
In view of the author's rich material, his well-known trustworthiness, and graphic descriptive
powers, the publishers feel justified in predicting a work of unusual interest, containing more of
the FACT, INCIDENT AND ROMANCE OF THE WAR, than any other which has yet appeared.
The work is offered in the best style of typography, on good paper, and contains over 500 Octavo
Pages and Nineteen Engravings.
| | |
| --- | --- |
| Price, Cloth. (neat and substantial,)  | $3.00  |
| Library Style, (Leather) Sprinkled Edges,  | 3.50  |
The book is published in the German language, same styles of binding, and same prices.
Agents Wanted. Apply to AMERICAN PUBLISHING CO.,
Hartford, Conn.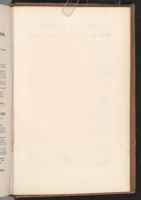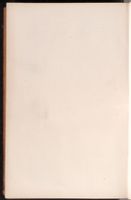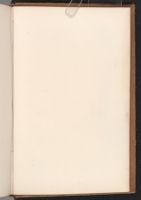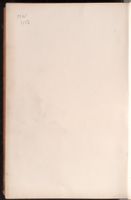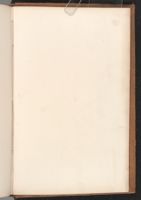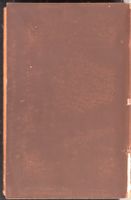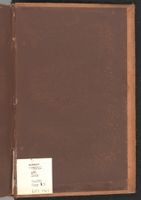 The innocents abroad, or, The new Pilgrim's progress


---