Intimate journals


---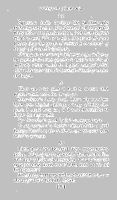 IX
Suggestions. Squibs. Nations—like families—only
produce great men in spite of themselves. They make
every effort not to produce them. And thus the great
man has need, if he is to exist, of a power of attack
greater than the power of resistance developed by
several millions of individuals.
Of sleep, every evening's sinister adventure, it may
be observed that men go daily to their beds with an
audacity which would be beyond comprehension
did we not know that it is the result of their ignorance
of danger.
Intimate journals


---