Intimate journals


---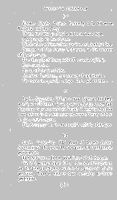 IV
Schemes. Squibs. Projects. Comedy à la Silvestre.
Barbora and the sheep.
Chenavard has created a superhuman type.
My homage to Levaillant.
The Preface, a blend of mysteriousness and drollery.
Dreams and the theory of dreams, in the manner
of Swedenborg.
The thought of Campbell (The conduct of life).
Concentration.
Power of the fixed idea.
Absolute frankness, the means of originality.
To relate pompously things which are comic. . . .
Intimate journals


---